Activities in Camberwell Celebration Event
Lucy Harris, Holly St.Clair and I held organized 2 activities in the Camberwell Celebration Event in March 2018. The activities included live reportage drawing and portrait badge-making.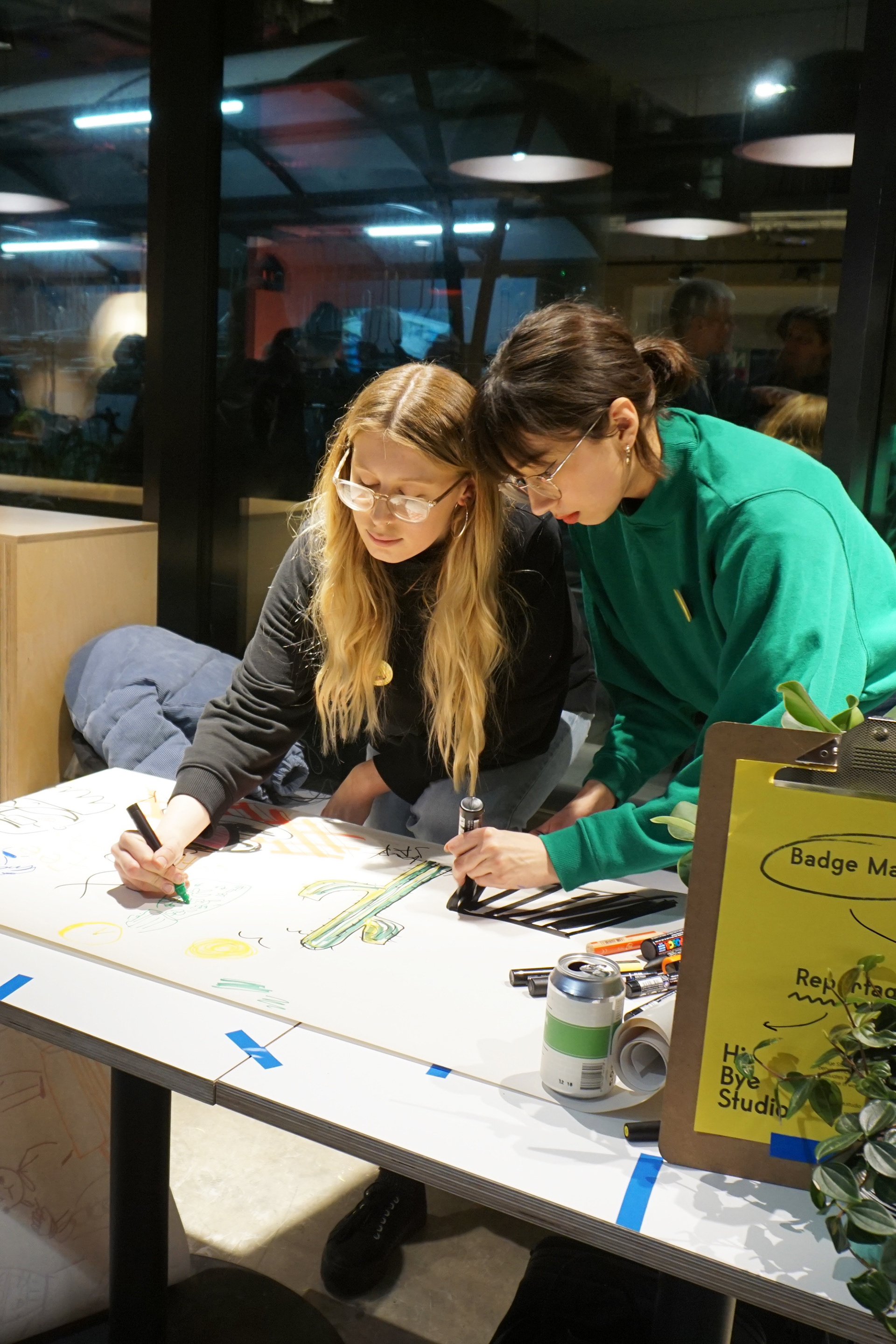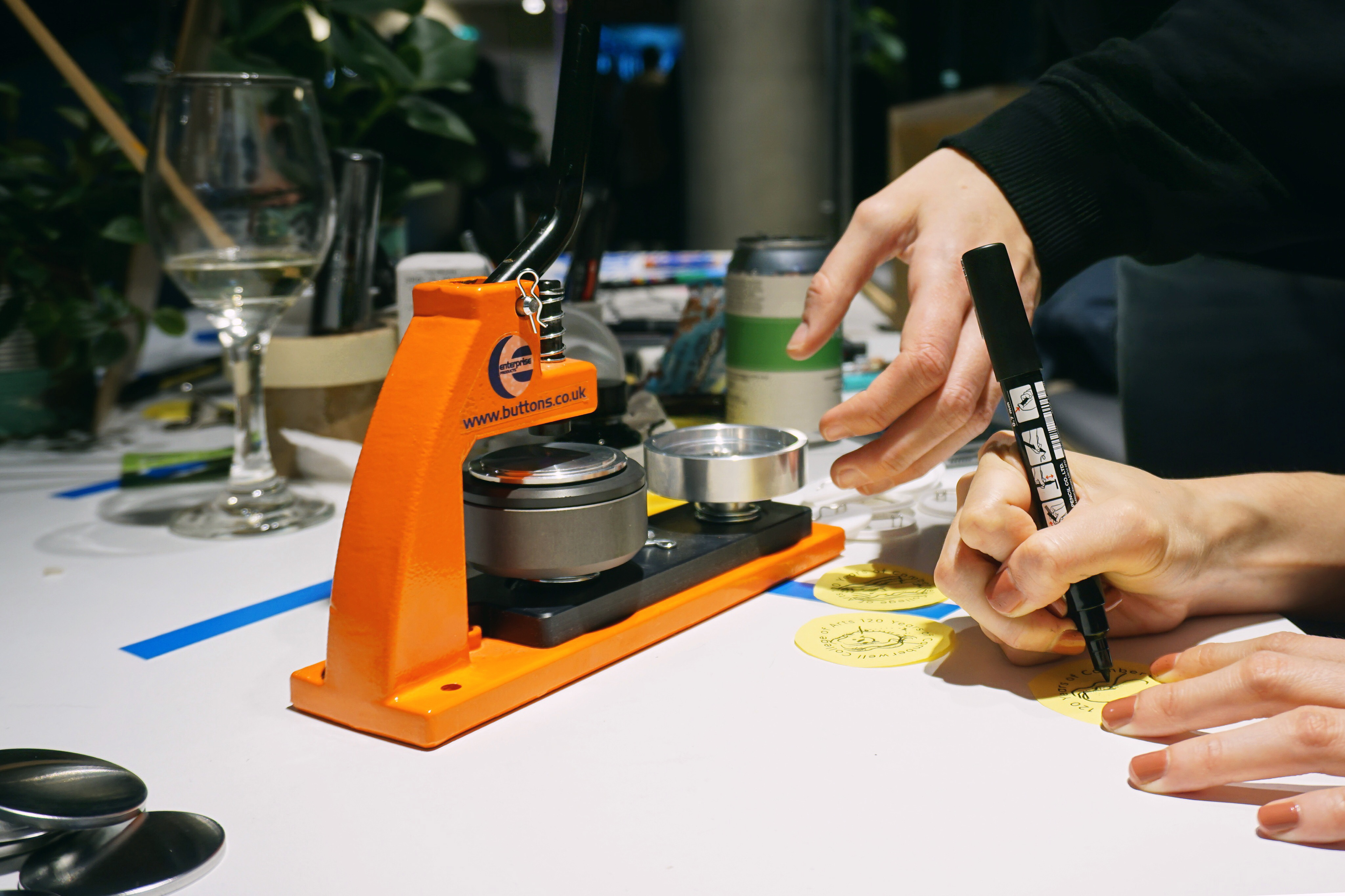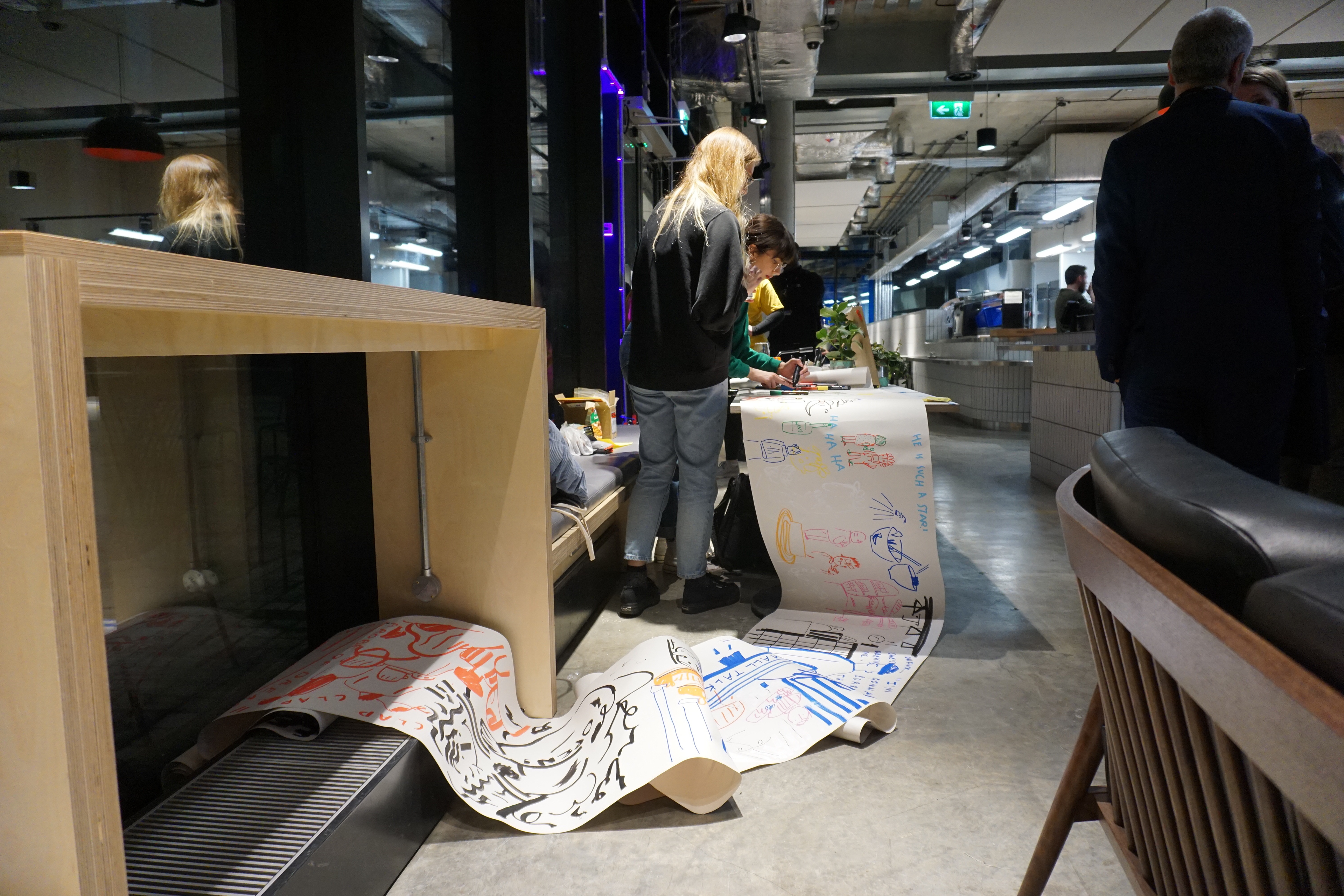 Creative Debut x Ello exhibition featuring work of over 60 artists.  It was held in Shoreditch, London in February 2018.  Two of my prints "Take A Rest" and "Painting At Weekend" were exhibited.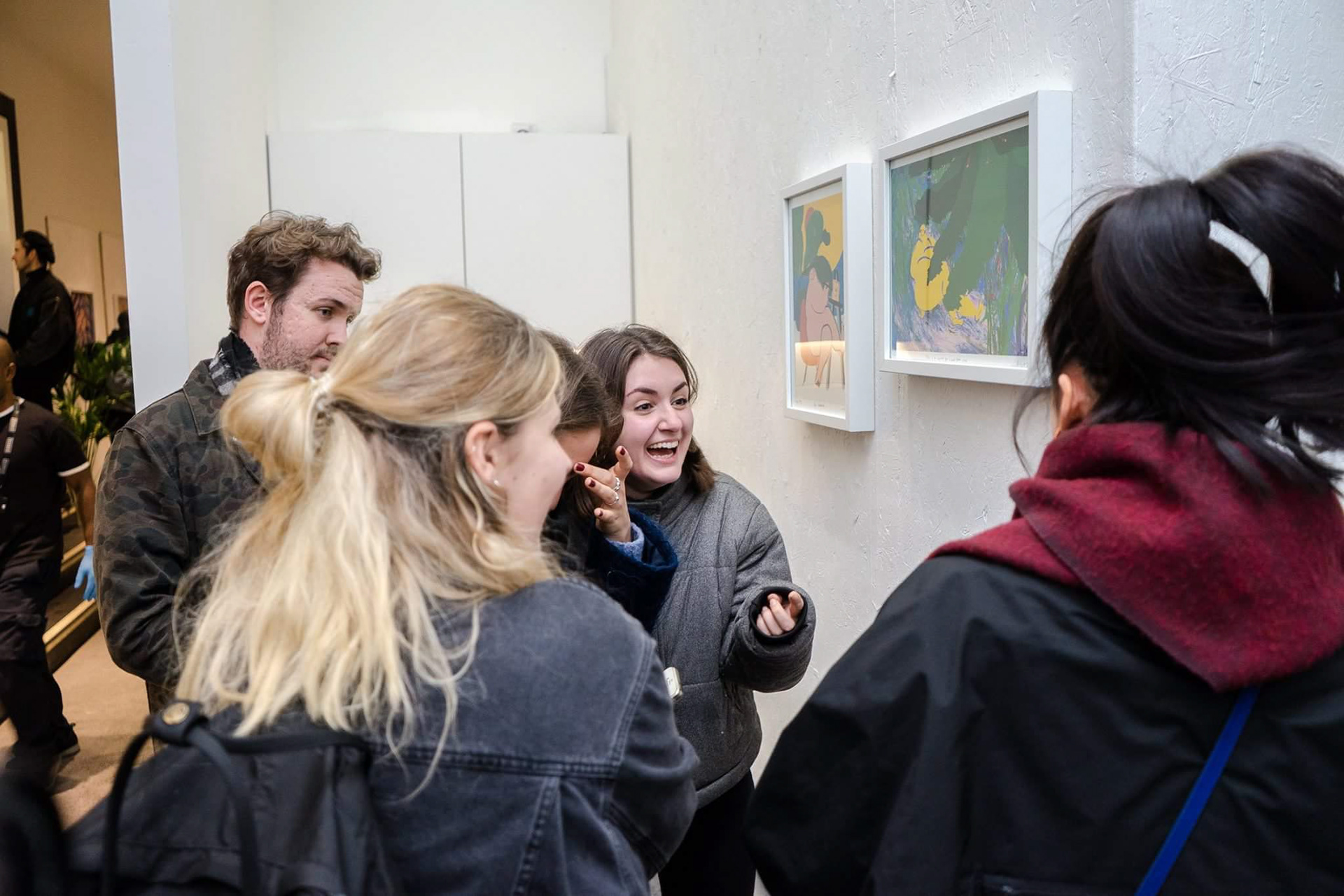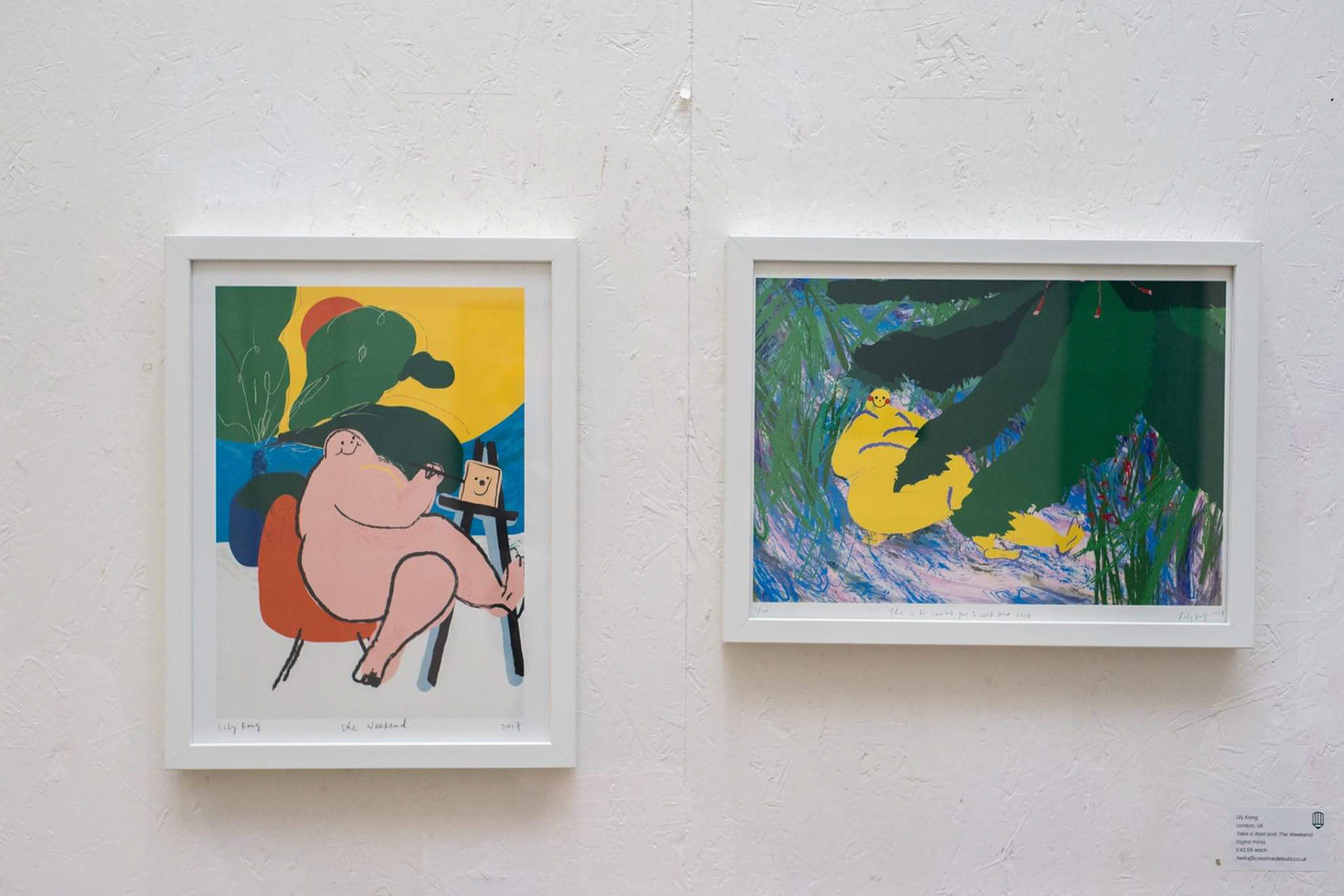 Hi + Bye

"Hi + Bye" featuring work of Lily Kong and Holly St.Clair.  With the help of Beach London, the show was held in July 2017 in London.  The show aims to showcase work that spark conversations.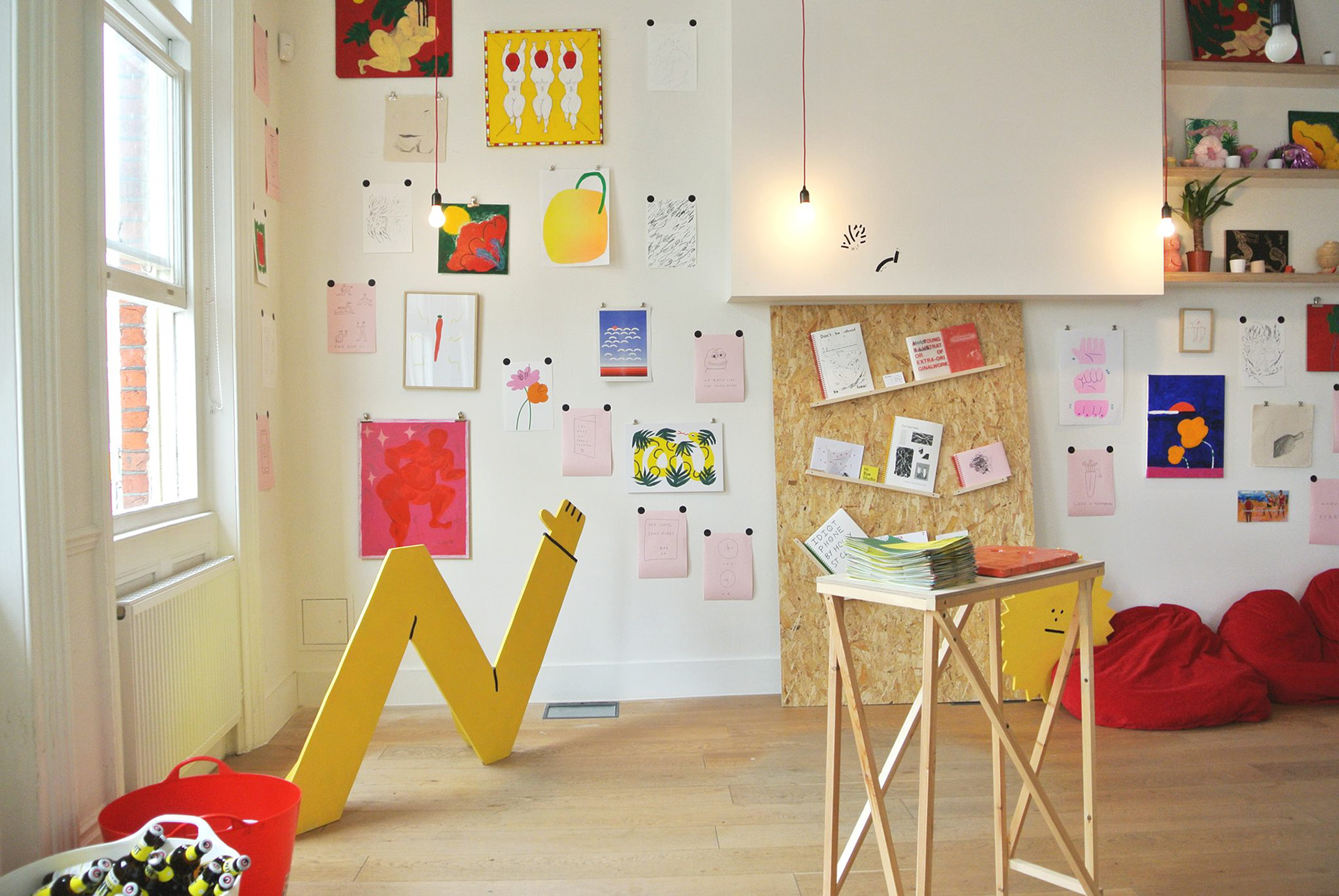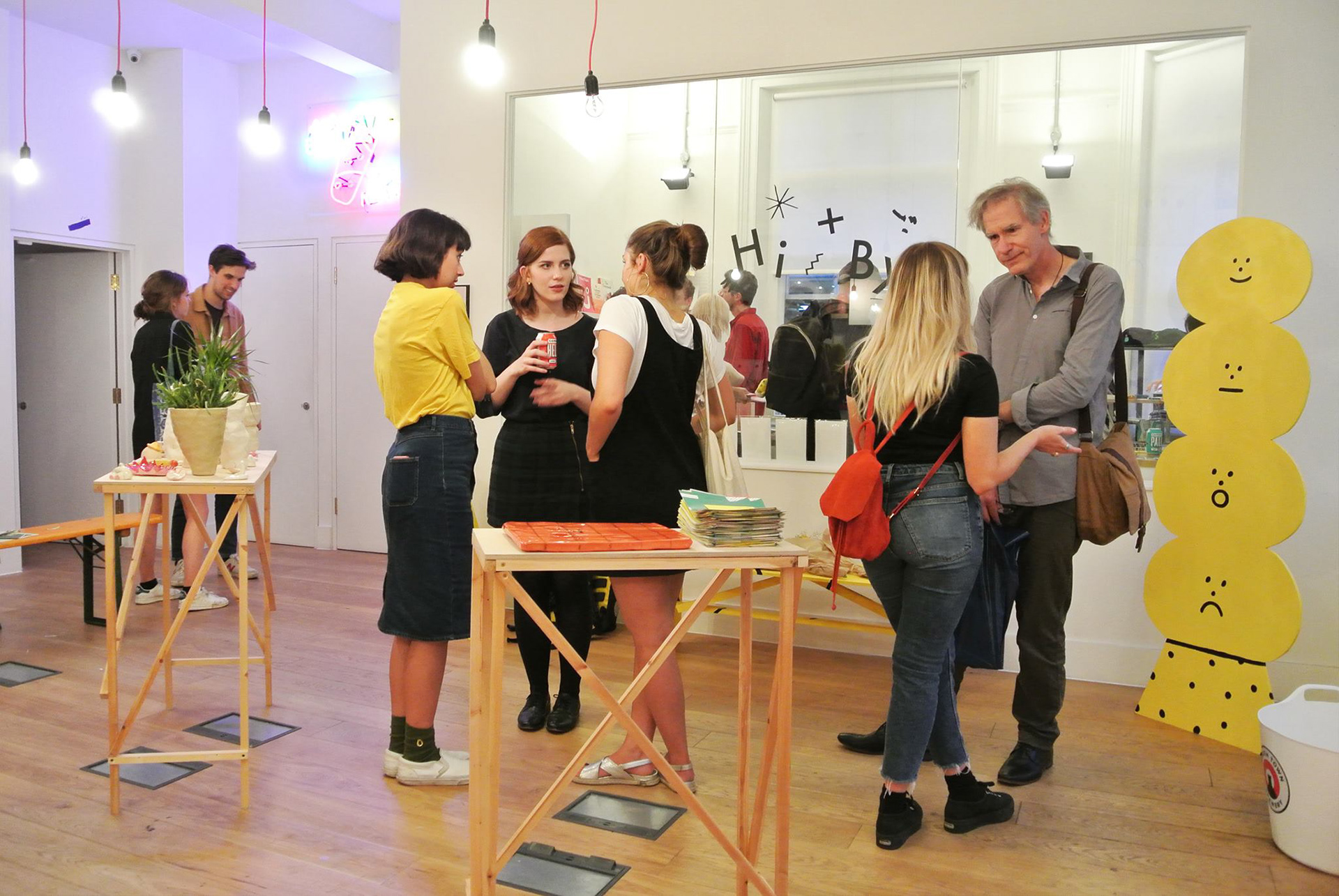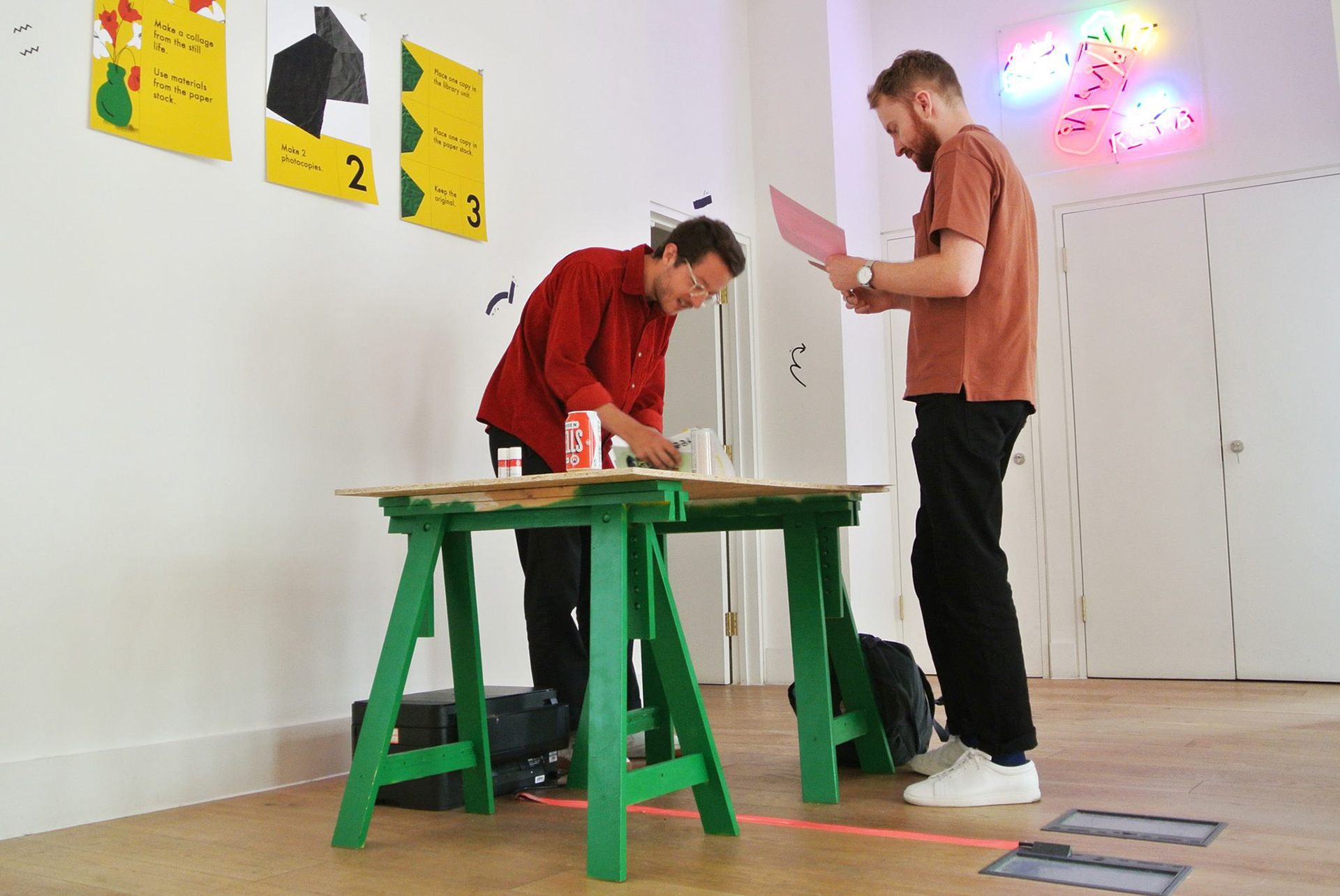 "Now What" featuring work of over 40 Illustrators' work.  It was held in Menier Gallery, London in August 2017.  The show showcased work that reflects the ambition and fear of leaving education.