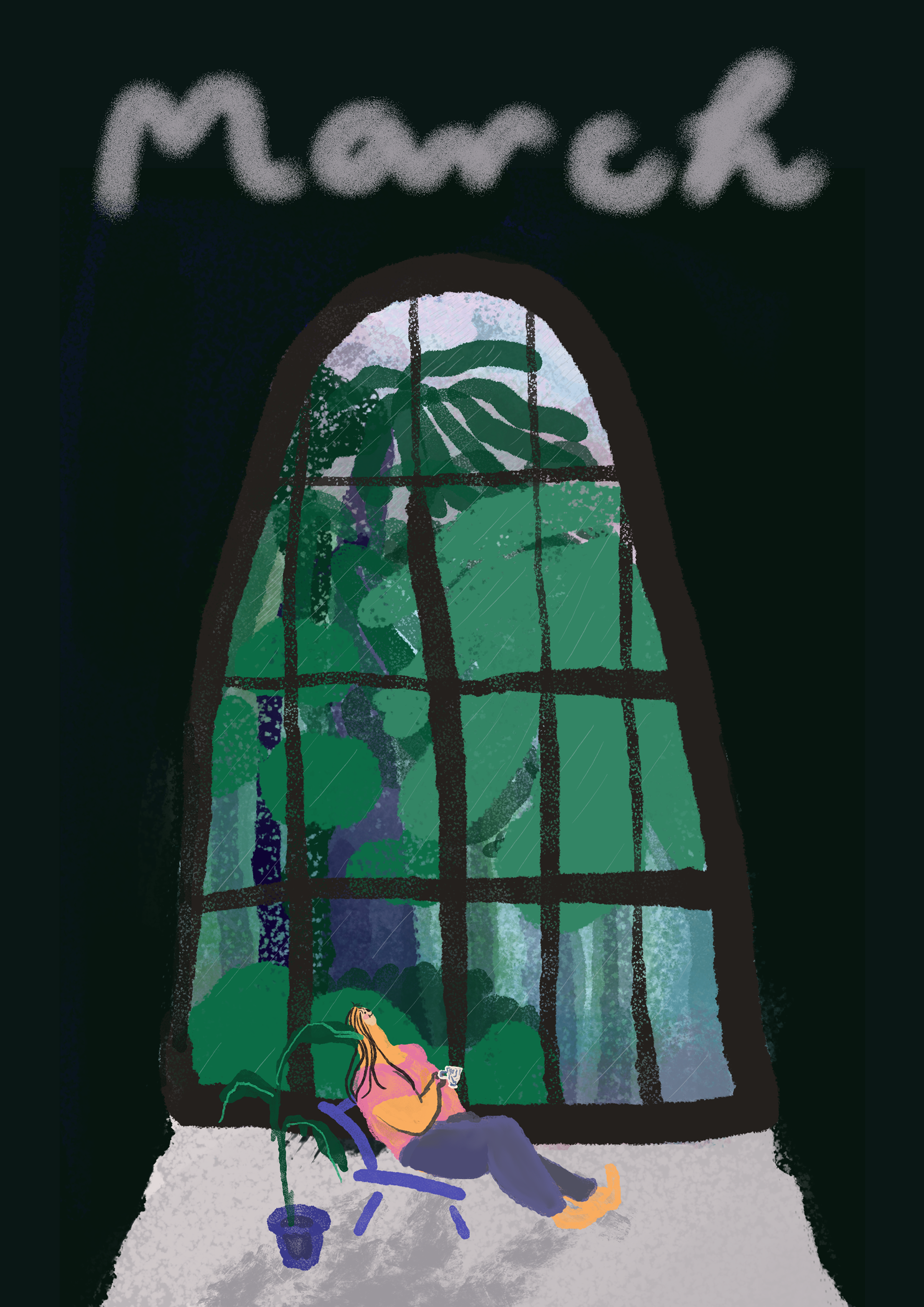 March

Inspired by a day when I listened to the rain near the window.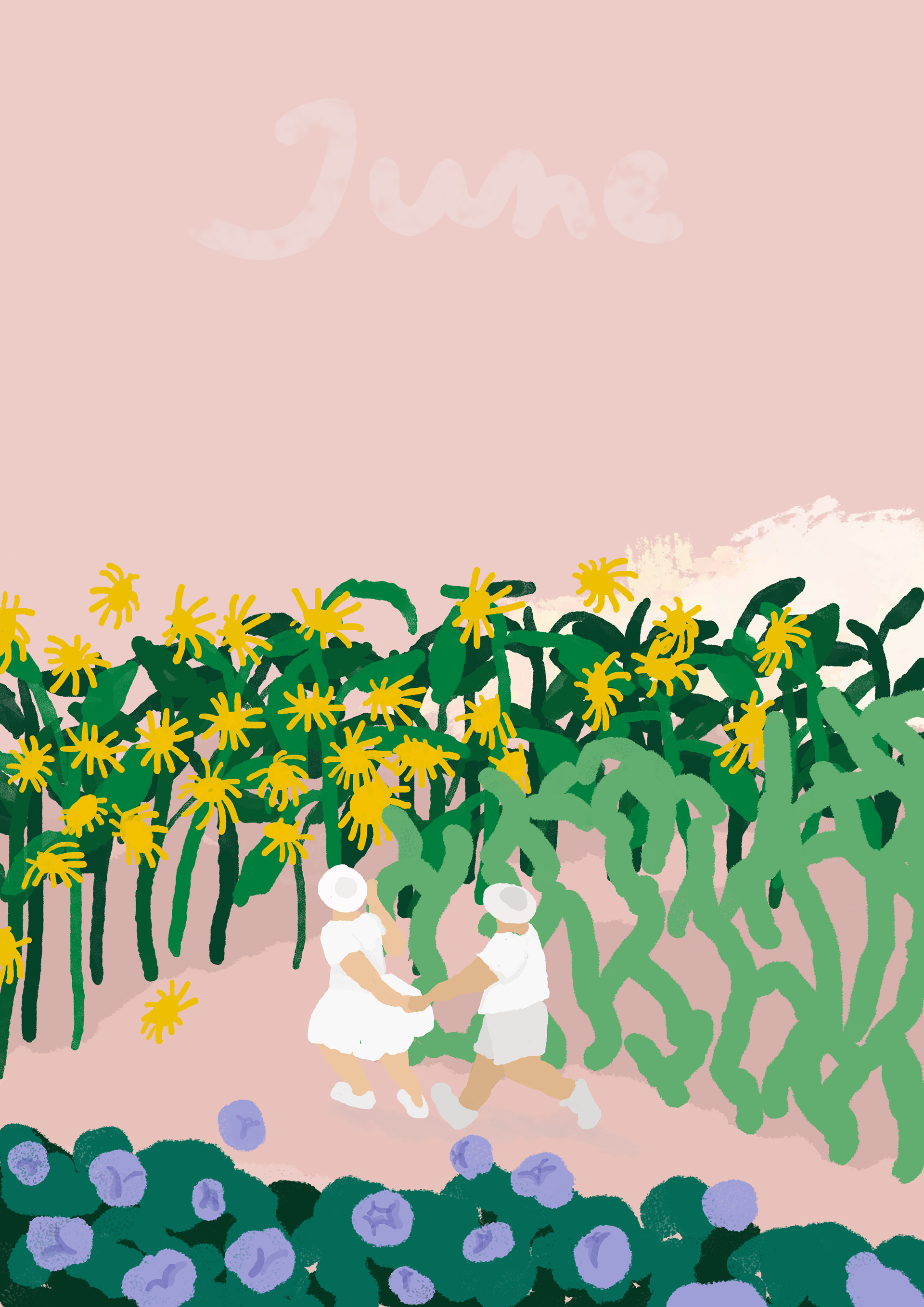 June
Inspired by the end of Spring and the beautiful gardens in Japan. It is also inspired by a scene in Spirited Away.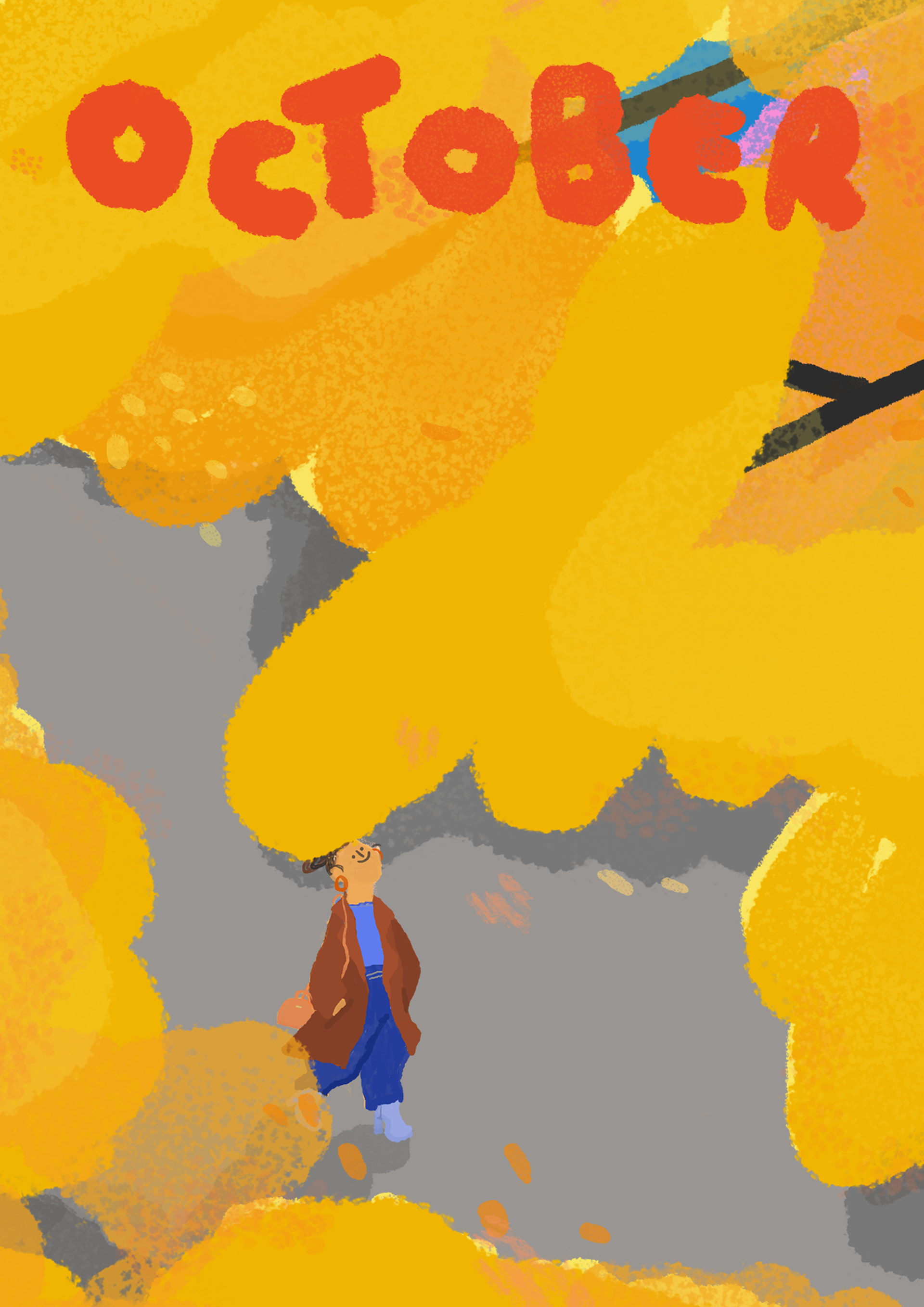 October
Illustrating the mild wind, golden colours and chilled vibes of the month.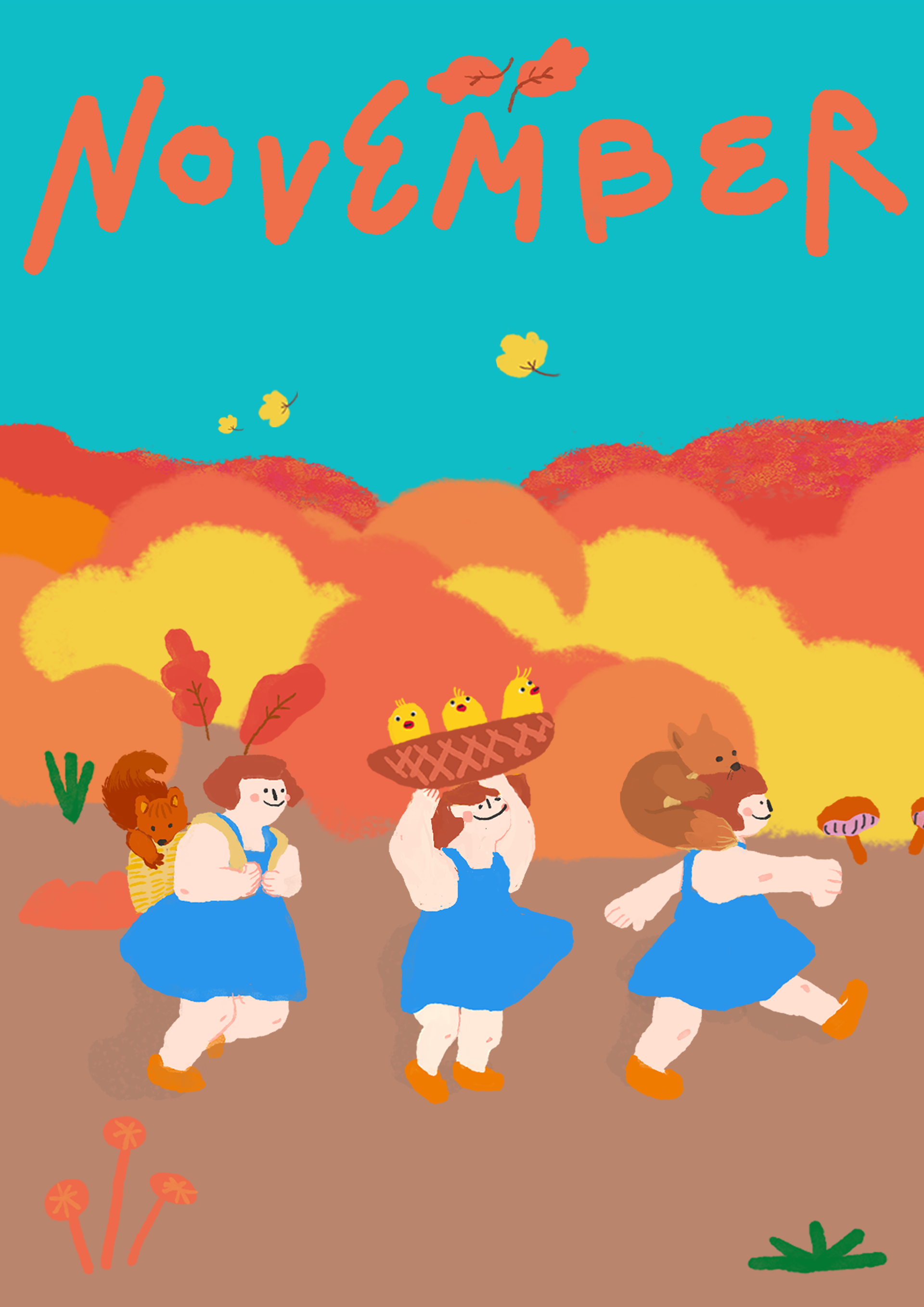 November

End of autumn is full of farm produces and kids having fun in the fields.